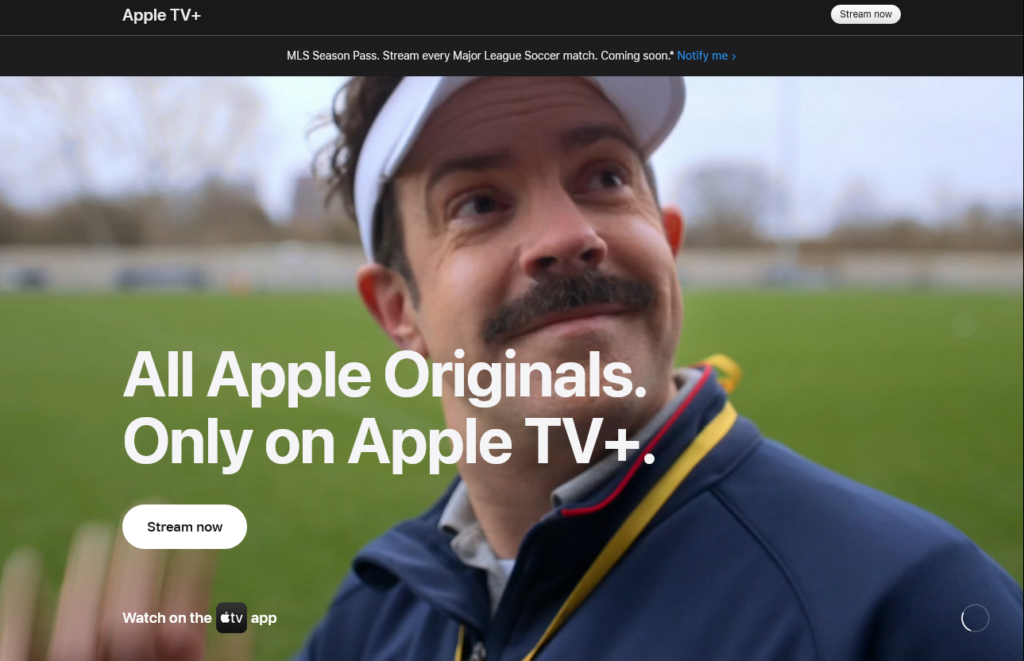 Anyone who cares about digital devices and the Apple product line has more or less heard of Apple TV, but the Apple TV you read about in the news or hear about on the Internet is inescapable. It requires the Apple ecosystem. Is this really the case?
Apple TV is a device I've been planting for a long time, and after doing a lot of homework, I finally bought my first Apple TV, a 128 GB version released in 2022 with an Ethernet interface and support for the Thread protocol, making it compatible with future smart home devices.
The first thing that struck me when I opened the Apple TV box was how small it was. When I did my homework in the early days, I saw users sharing their experiences that they would take Apple TV with them on business trips to watch TV or work out in hotels. At the time, I thought it was a bit unbelievable, but I didn't believe it until I easily put Apple TV in my palm. This square-shaped TV box looks like a Mac mini in the product photos, but it's more like a toy in terms of size and weight.
My initial motivation for buying Apple TV was that I really liked the Apple Music play page. I really wanted to be able to listen to music on my HomePod in the living room while the TV displayed dynamic, diffuse playlists and dynamic lyrics. It's an enjoyable and visually appealing experience when I'm working on the couch or relaxing. On Apple TV, you get the same full range of Apple Music features as on iPhone and Mac. Listen, browse, and sync your library in full now, plus the new Sing feature.
Using Apple TV requires an account that supports the Apple TV Store. I migrated my main Apple ID and App Store account to the U.S. a while ago and subscribed to Apple One to prepare for full functionality on Apple TV.
The second reason I bought Apple TV was to build a home theater, which can use multiple HomePods as speaker outputs and supports Dolby Atmos (requires two older HomePods to be combined). I use two HomePod mini + one older HomePod, one large one on the TV stand for bass and vibration, and two smaller ones on either side of the living room sofa seat for left and right channel and stereo surround sound. Whether you are listening to music or watching a movie, you can enjoy the immersive atmosphere.
There aren't many choices for the most important movie and TV in your home theater, Apple TV. The first is Apple TV+, which can be accessed normally using the domestic network. While there are some homemade shows with good reputation, such as Pinball and Life Slicer, there is little else to watch in general. Next are streaming platforms such as Netflix and Disney+, but also Youtube, Paramount+, HBO Max, etc., all of which require additional subscriptions and network support. I really like Disney and Marvel movies, so I subscribe to Disney+, and I also subscribe to Netflix, which has a great variety of episodes, and I just recently finished watching First Love and Dark Glory.
Infuse is a must-have app for Apple TV. It lets us watch our movie library on Apple TV from a Mac or NAS with a simple file sharing process. And the app intelligently matches metadata information from TV movies to display cover posters, profiles, and more on Apple TV.
Fitness+ is a feature I've been enjoying on Apple TV lately. Fitness+ Studio is located in L.A., and each week the coaches update fitness videos with a variety of exercises including HIIT, core, strength, dance, meditation, relaxation, and more. These exercise videos are divided into 5, 10, 20, 30 minutes, etc., and each episode features three coaches doing the exercises with you. Apple TV can be connected to your Apple Watch or iPhone in real time while you work out. While exercising, calories burned and workout circle closures are displayed on the TV simultaneously. Now you can close the workout circle every day just by being at home. A quick summary is that Apple TV is a great new gadget if you like watching British, American and Korean TV shows, are an Apple eco-user, and have a little ability to solve network problems.